mobilewares.net --> downloads

FOR ENTERTAINMENT PC'S RUNNING MICROSOFT WINDOWS XP

Now Showing EPG for Windows XP/ME/2k

Now Showing is an XML-TV compatible - Electronic Program Guide for Windows - that integrates with Showshifter+DGShow software. Now Showing gives you a TIVO like experience when combined with a TV-Tuner.
FOR YOUR MOBILE PHONE
(CURRENTLY SERIES 60 ONLY!)
Niall's Mobile Casino




Niall's Mobile Casino provides you with 6 popular Casino games - contains colorful animated graphics and is designed specially for the mobile experience and those on the go (Contains special time/strategy based challenge games that can be played in just 1-2 minutes).






(31-Jan-03)
Nialls Mobile Casino Trial 0.98
250k .jar/.jad file
*Updated Trial Expires end March 03


Petey & Jaydee Go Exploring



4 EPISODES NOW AVAILABLE FOR DOWNLOAD
(MOBILE & POCKETPC)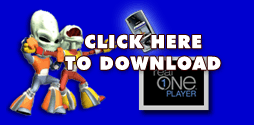 (TEASER EPISODE FROM EACH OF THE 4 SERIES OF THE ACCLAIMED ANIMATED TV SERIES)
Coming Soon - More Downloads

Check mobilewares.net regularly for trial versions and full releases of announced products.

CHECK THIS SITE!